I wanted to produce something a little different for this family of 11. The Art Gallery Wall idea was developed once we had sat down with the parents to discuss the different personalities of each member of the family.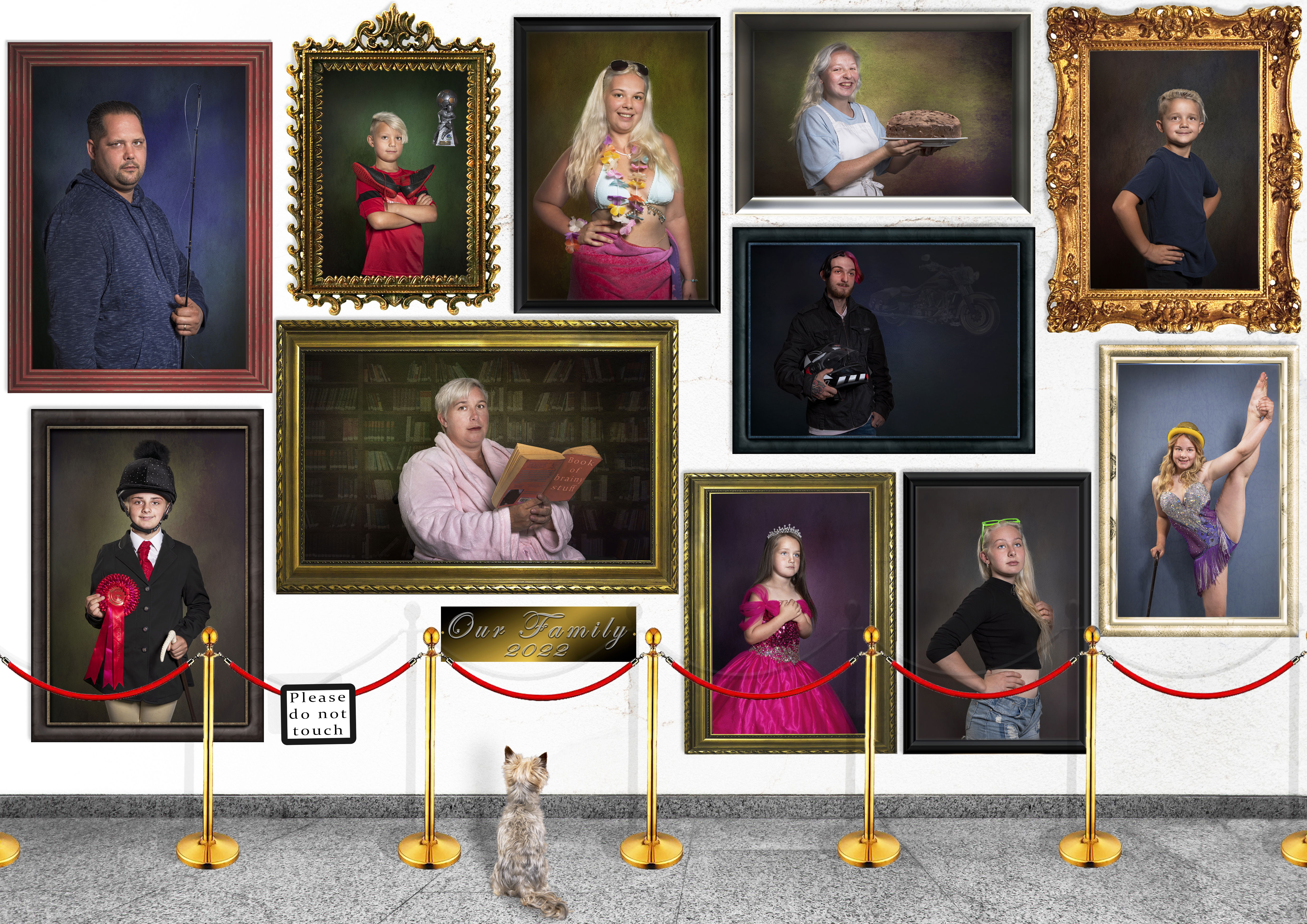 The concept was then further developed to include the portraits coming to life in a "Night at the museum" kind of look. Alison and I planned the shoot, the family arrived with their make-up bags and hair brushes and away we went.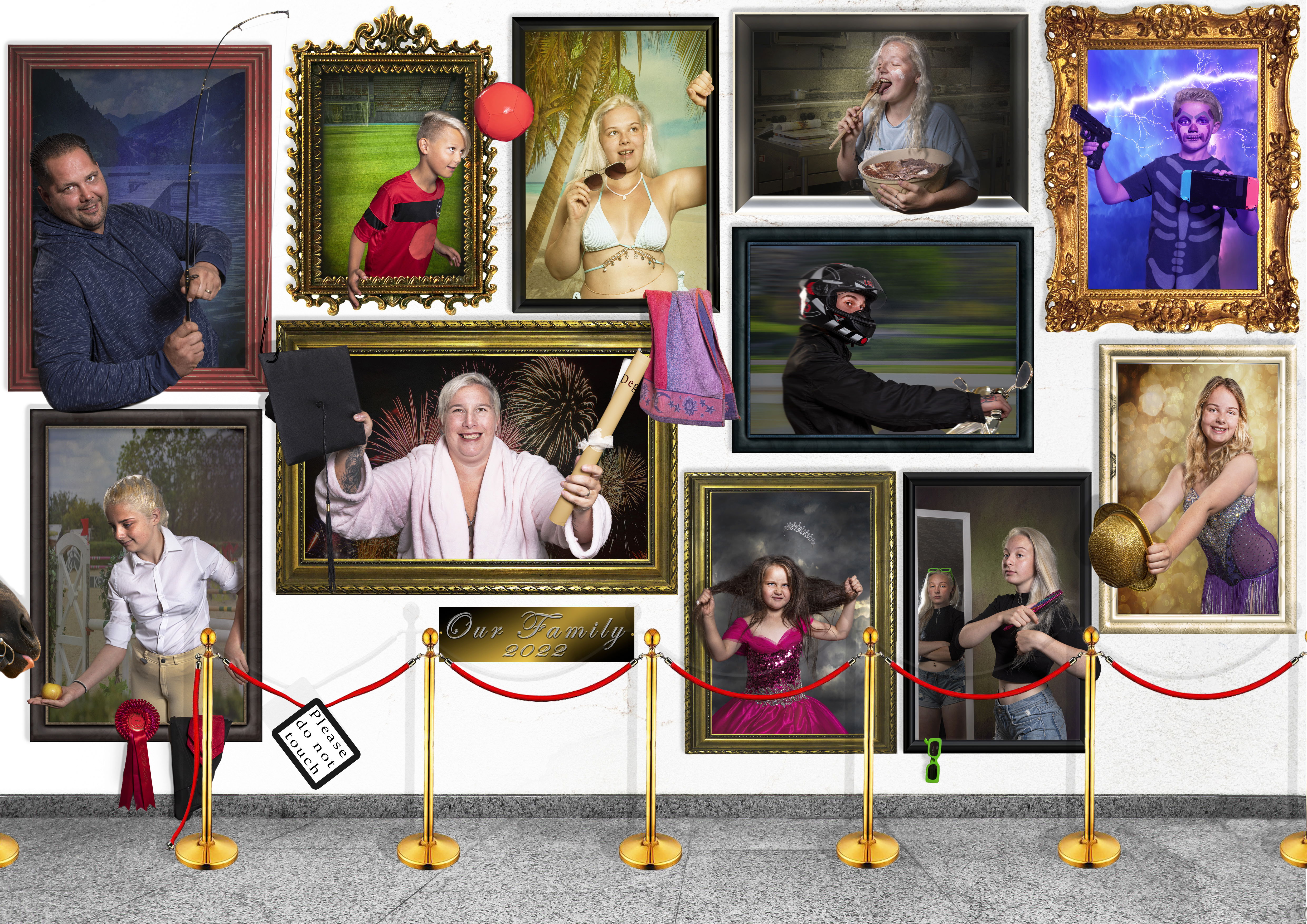 Three days of editing followed and the resulting images are shown above.
We had so much fun producing this for the family. If you would like to discuss a creative family experience and get some great images, please get in touch.